Discover Slovakia with us
in its hidden beauty



Natural and cultural impressions

Our offer
The best what we have in Slovakia
We are focusing on the conditions based on the Slovak nature, culture and local traditions. We offer services from the simple guiding to more demanding trips in the mountains. We enable the tourists to discover the Slovak values as they have been preserved to us.
Let yourself be touched by the Slovak nature
Discover the wildest parts of Slovakia, preserved primeval forests, clear mountain rivers and flowery meadows. Taste the wildlife at places, which are normally hidden. Away from the crowds of people, where you will hear the nature in its most secret song.
Slovakia will impress you
Experience, taste and feel Slovakia as never before. Get relaxed at traditional wooden houses, unique thermal baths. Visit beautiful places, explore the history of Hungarian kings, castles, gothic churches, local traditions and enjoy your holiday in an active but in the same time relaxed way.
Share the experience with Slavic
Celý deň bol neskutočne nabitý zážitkami. Asi je pravda, že treba vedieť kam ísť. Určite by som odporúčal všetkým zažiť pravú prírodu na vlastnej koži.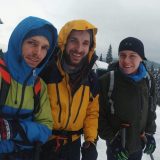 Spoznal som nové bicyklové trasy, ktoré som si ani nevedel predstaviť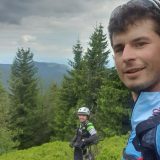 Trip was nice and great guides!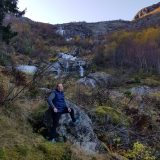 Contact us
We are pleased to fulfill your travelling dreams.
You can contact us by email or phone.
We will prepare the holiday according to your expectations and come back to you with the offer.
Don´t forget to add the date, number of persons, and the demand for transport or accommodation.
Contact: